3 Ways to Avoid Permanent Keyboard Marks on MacBook Screen
MacBooks have one of the best laptop displays on the market but are the worst regarding keyboard marks, scratches, and other stains. This usually happens when the laptop is kept in a tight environment. So, if you want to keep your Mac's screen neat, keep reading as we go over different ways to avoid permanent keyboard marks on the MacBook Screen.
How Does MacBook Screen Get Keyboard Marks?
As a MacBook user, you may have noticed your screen catches keyboard marks and prints over time. These marks are difficult to rub off and may become permanent without proper precaution. But before we learn those precautions, let us look at how your MacBook screen catches these keyboard marks.
Excessive Pressure: When you keep your Mac in a tight space like your backpack, pressure is applied to the lid of the device, and the display gets smushed against the keyboard, leaving marks.
Residue and Dirt: Oils, dirt, and other particles on our fingertips accumulate on the keyboard, which can transfer over the screen when the device is closed.
Direct Contact: If you don't use any protective covers for the keyboard or a screen guard for the display, direct contact between the two components can leave marks throughout continuous usage.
Humid Environment: High humidity also makes it easier for dust and other particles on the keyboard to stick to the screen.
Wrong Cleaning Products: Cleaning your MacBook display with a rough cloth or abrasive cleaning solutions can make the display susceptible to scratches and marks.
How Should You Properly Clean Your MacBook Screen?
To maintain the pristine appearance of your MacBook screen, you must clean it properly. However, most people are unaware of the proper tools and methods to clean the display and the device itself. That is why we have discussed some important tips and ways to keep your Mac as tidy and shiny as new.
Note: Make sure to power off your device before cleaning the device to avoid any accidental key presses and other issues.
Use Isopropyl Alcohol for the Screen
Isopropyl alcohol is generally recommended to clean electronic equipment because it evaporates quickly, leaving minimum residue. You should use a solution with at least 70-90% concentration.
To clean with it, pour a few drops on a soft, lint-free cloth and gently wipe it horizontally across the screen of your MacBook. This motion helps to eliminate any dust particles and marks by pushing them to the edge, leaving no spots in the process.
Use a Micro-Fiber Cloth
It is always suggested to use a microfiber cloth to wipe the display. This is because they are soft, lint-free, have excellent absorption capability, and catch specks of dust efficiently. This is essential for keeping the clarity and the quality of the screen.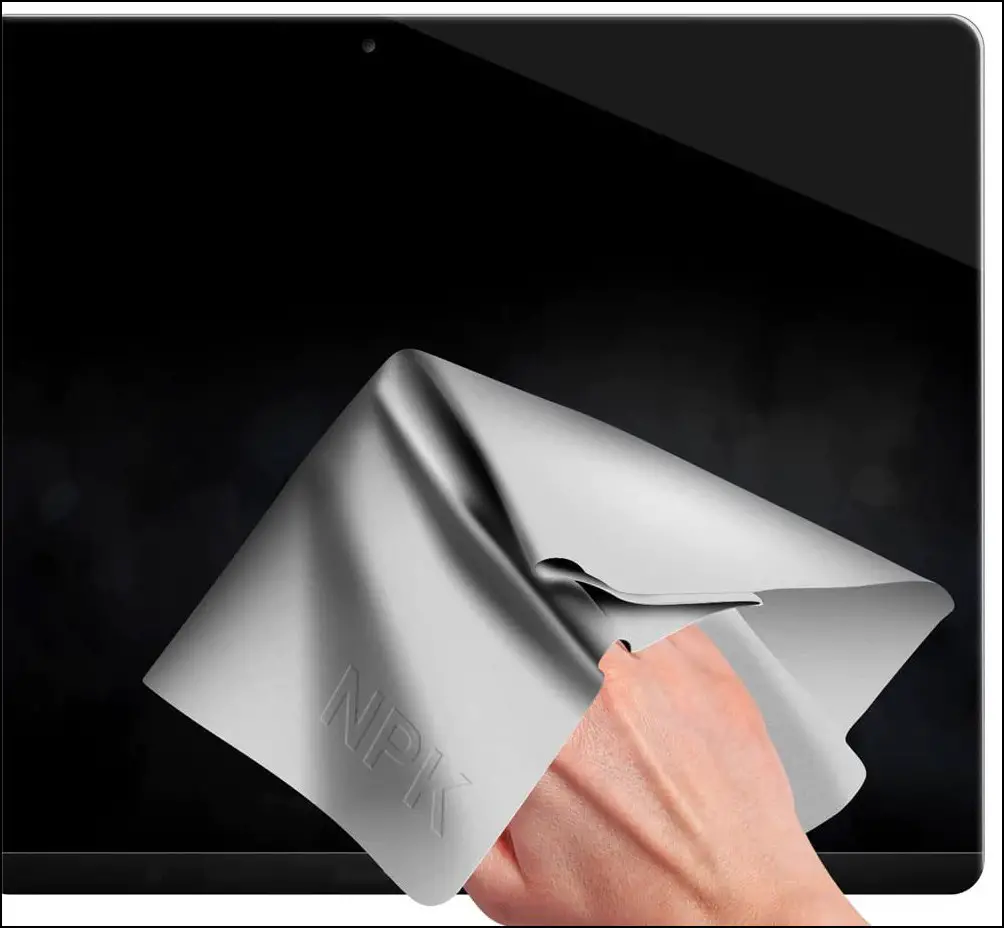 To clean your Macbook, gently rub the display, the keyboard, and other areas with a microfiber cloth. Carefully remove dust particles, smudges, marks, and prints without rubbing too harshly.
How to Prevent Permanent Keyboard Marks on Macbook Screen?
If you want to keep the display of your MacBook as good as new over the long run, then you must consider taking some precautions to prevent any permanent keyboard marks and other screen damage. As a MacBook user myself, I have compiled a list of preventative measures and tips that are inexpensive and easy to follow. Let us go through them.
Keep a Buffer Cloth in Your Macbook
The first method of keeping the MacBook screen safe is using a cover over the keyboard. There are several covers available in the market. These covers will safeguard the screen from the marks and damage the keyboard can cause.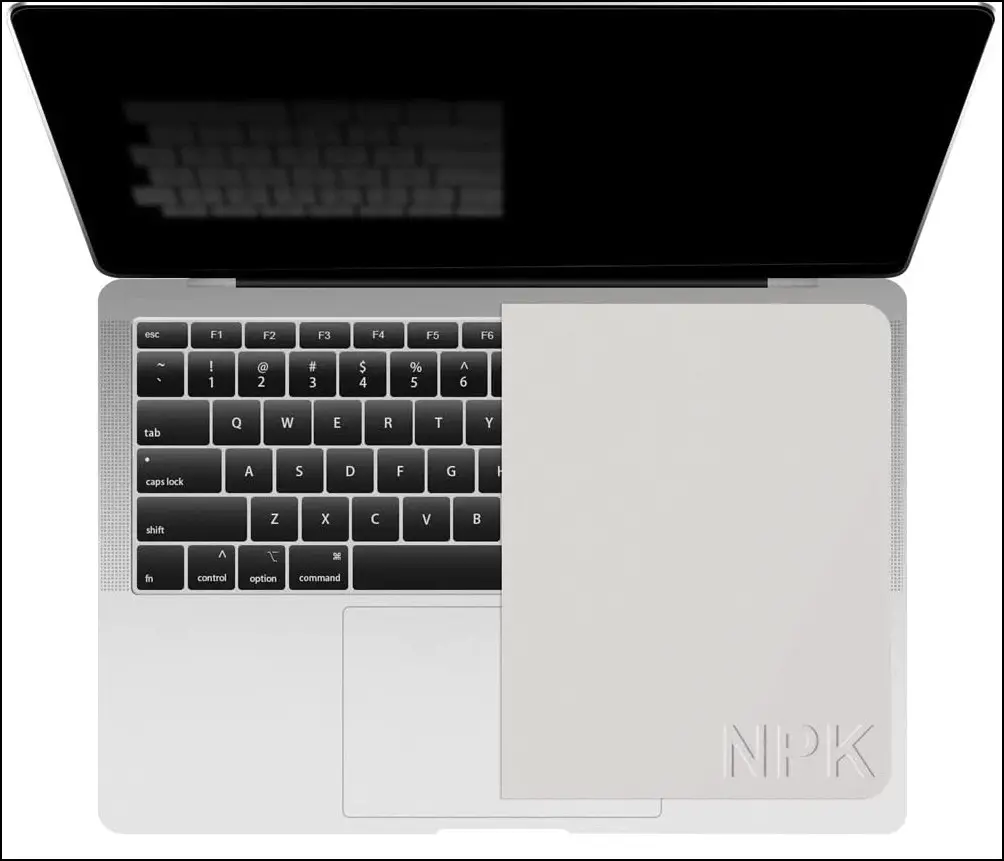 Get a Protective Screen Guard
You can also go ahead and get a screen guard for the display. This will help prevent any damage to the actual screen of your Mac. They are readily available at various online stores and are pretty cheap. They are easy to apply, but you can get help from an expert.
Avoid Keeping Your MacBook in Tight Spaces
It would be best if you avoid stuffing your MacBook in tight pockets and spaces. This helps keep keyboard marks off the display and any damage like scratches or dents to the outer body. You can get a separate laptop carry bag or a sleeve to put your Mac in.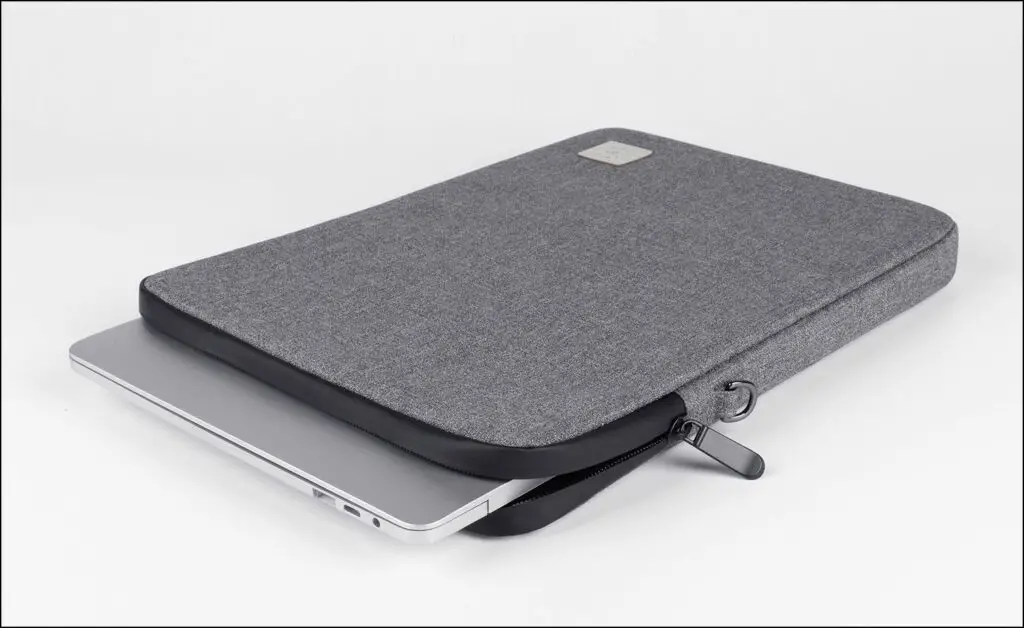 Clean at Regular Intervals
You must clean your MacBook using the above-provided methods regularly, like every few weeks. It ensures your laptop stays in great condition even after years of usage. It also helps to avoid dust build-up that can affect the performance over time.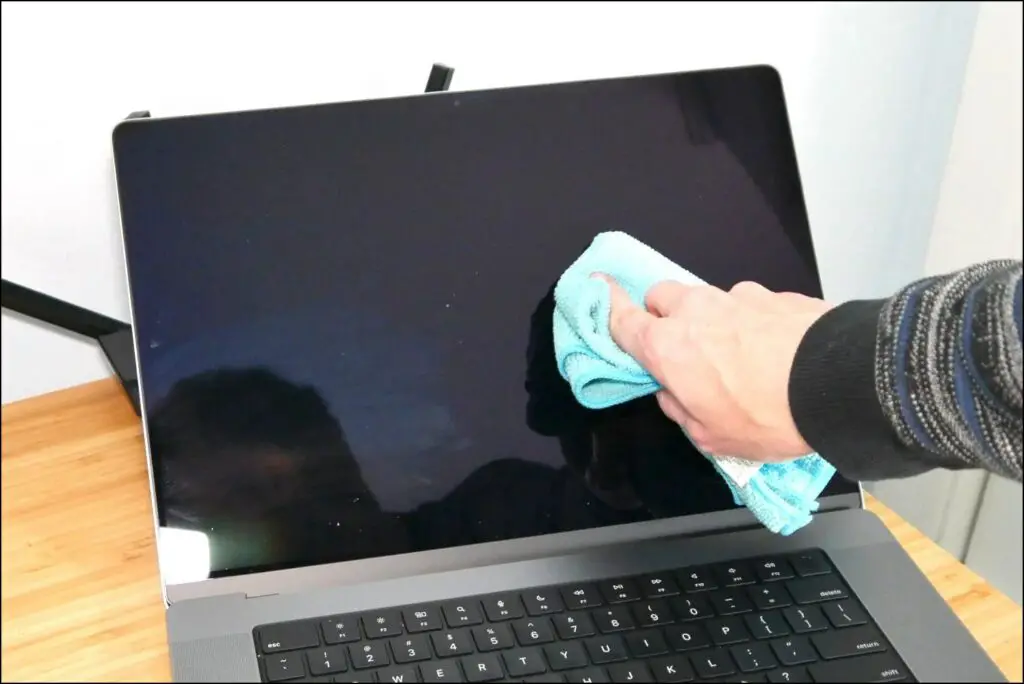 Wrapping Up
This sums up this guide on how to avoid permanent keyboard marks on your MacBook Screen. These devices are fairly expensive hardware, so you must care for them to increase longevity. Contact us if you have queries regarding any of the above-mentioned methods. Stay tuned on GadgetsToUse for more such articles, reviews, and How-To's.
You might be interested in the following:
You can also follow us for instant tech news at Google News or for tips and tricks, smartphones & gadgets reviews, join the GadgetsToUse Telegram Group, or subscribe to the GadgetsToUse Youtube Channel for the latest review videos.